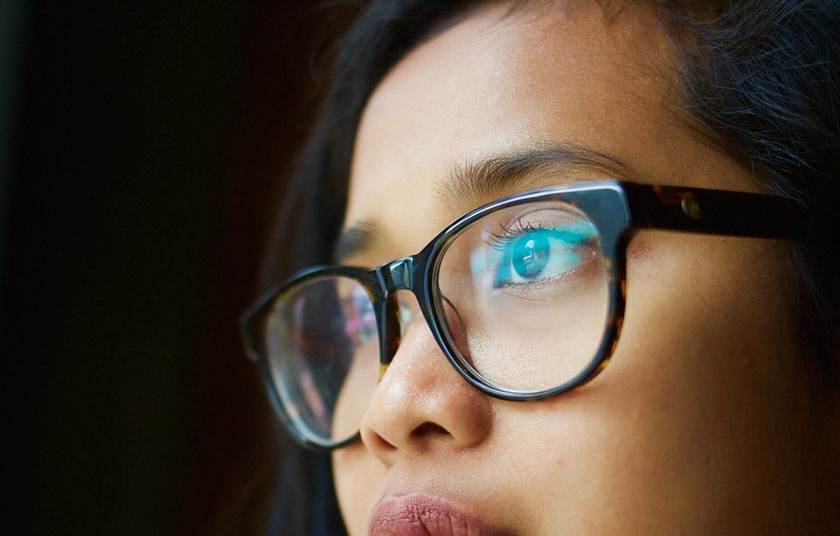 WHY SHOULD I SEE AN EYE CARE PROVIDER?
There are many silent diseases like glaucoma and diabetes which can only be detected through a regular eye exam. If these conditions are discovered earlier rather than later they are much easier to manage and treat which may allow for better preservation of eyesight.
Also, drugstore reading glasses often do not work well since most people have some type of astigmatism or even varying prescriptions in each eye. Drugstore glasses often result in individuals experiencing constant eye fatigue and headaches. Not having an eye exam also forgoes the opportunity to screen for diseases that are treatable like the ones mentioned above.
HOW OFTEN SHOULD I GET NEW GLASSES?
Generally speaking, visits to the eye doctor should take place annually but it really depends on many factors such as an individuals changing needs and their taste. It's best to consult your doctor right away if you notice problems with vision or if you're having headaches that way you can get a full evaluation and new glasses if you need.
HOW CAN I DETERMINE IF I NEED BIFOCALS?
Presbyopia is a medical condition which makes it difficult to see clearly both at a distance and when reading. It is more common for those over 40 years of age to be prescribed Bifocals and progressive lenses but they are suitable for any patient presbyopia. Over Crossing of the eyes when viewing close objects can be treated with bifocals as well. To see if Bifocals are right for you it is worth completing an eye exam with a qualified eye doctor.
CAN I USE PROGRESSIVE LENSES INSTEAD OF BIFOCALS AND STILL USE A SMALLER EYE GLASS FRAME?
Yes. Progressive lenses may be the right choice for you if you need more precision in your viewing range while still maintaining a smaller lens diameter. However, some frames may still be too small to fit properly. Finding a frame that is sized correctly for not only your face shape but also sized correctly for your lenses, should only be done by a trained optician or eye doctor.
WHY DO MY LENSES SEEM SO THICK?
The final thickness of your lenses depends on how strong your prescription is, how big your frame is, and the measurements of your face. In some cases, lenses now are 60% thinner than before. This is due to increase in technology and innovations in materials. If you're concerned about your lens thickness notify your Eye Care Professionals' staff and they will help you choose a frame that may allow for a thinner lens.
WILL I ALWAYS HAVE TO WEAR EYE GLASSES?
Unless you elect to use contact lenses or opt for corrective laser eye surgery then you will most likely need to wear glasses. However the great news is that there are so many advancements in Eye Care technology that nothing is impossible.