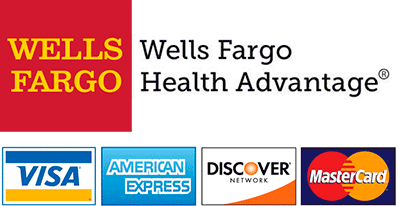 For your convenience, we accept a variety of payment methods including:
Beach Eye Medical Group offers patients financing for procedures not covered by insurance, including laser vision correction and custom or laser cataract surgery.
This payment option is made available through Wells Fargo Health Advantage. Patients should not be limited in their vision correction options because of financing.
Our staff will work together with you to help you.
If you have questions about financing with Wells Fargo Health Advantage or would like more information, please contact our office at (714) 965-9696.
For informational purposes only, a link to the federal Centers for Medicare and Medicaid Services (CMS) Open Payments web page is provided here. The federal Physician Payments Sunshine Act requires that detailed information about payment and other payments of value worth over ten dollars ($10) from manufacturers of drugs, medical devices, and biologics to physicians and teaching hospitals be made available for the public. It can be found at https:/openpaymentsdata.cms.gov.