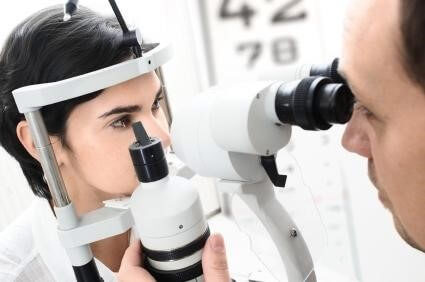 Choosing The Right Eye Doctor For You
For many people having an eye doctor is just a given, they've been seeing the same eye care professional for years. But there are a number of people who've not been lucky enough to not have had any difficulties with their vision. When they do notice some changes to their eye sight, what do they do?
Picking an eye doctor is not something you just want to do randomly. Finding an eye doctor doesn't have to be a stressful process. The easiest place to get a trusted recommendation is from your family doctor. They already know your medical history and background and will have a good idea of who might be a good match for what you need. Talking to family and friends – and even coworkers – is also a great resource to find eye doctors and offices that have delivered a good experience.
The Web sites for the American Optometric Association and the American Academy of Ophthalmology are also valuable reference places to go to find the eye doctors in your area. Before you make an appointment, make sure you're going to see the right type of eye doctor. For instance, optometrists have been medically trained to diagnose and treat many eye-related conditions, but are not physicians. An optometrist can deliver a thorough eye exam, complete with vision testing for glasses and contacts.
On the other hand, an ophthalmologist is medically trained doctors who can do all the things an optometrist can do, but can also perform eye surgery. A call to any eye care office can help you determine which eye care professional you should see. Don't be afraid to ask about the years of experience the doctor might have, their credentials, the area of specialty if any or even what sort of insurance the practice accepts. After all, the eye care professional and their office are there to help you.
After your eye doctor appointment, you might want to ask yourself what YOU thought of the experience. Did the doctor address all your concerns and answer any questions? Did the doctor make the experience as comfortable as possible? Was the staff courteous? Was there an excessive waiting period to see the doctor? Like any other service, the little things do matter and if the experience did not meet your expectations, don't be afraid to consider another practice. Remember, the health of your vision is the most important thing to consider. It's worth the time and effort to find an eye care practice that you trust.