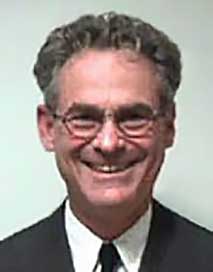 Dr. Sloan is a board-certified ophthalmologist raised in Long Beach, his family having arrived in 1920. He attended Long Beach Poly, the University of California at Berkley, and Medical School at St. Louis University. He completed his ophthalmology residency at the Jules Stein Eye Institute, UCLA School of Medicine, and currently serves as an Associate Clinical Professor of Ophthalmology in their teaching program. He lectured at the Far Western Medical Association; the Family Practice Department of the Long Beach Memorial Medical Center, and the Long Beach Board of Education.
Dr. Sloan has served at Long Beach Memorial Medical Center as Chairman and Vice-Chairman of the Department of Ophthalmology; Chairman of the Ophthalmology Audit; a member of the Board of Trustees; a member of the Campus Facilities Committee; a member of the Medical Executive Committee; a member of the Government Relations Committee, and founder of the Long Beach Memorial Medical Center-Burnett Elementary School Partnership. He was also on the Memorial Cancer Institute Medical and Scientific Advisory Committee. He served as an American College of Surgeons Credentials Committee Examiner and was Chairman and Vice-Chairman of the Elm Avenue Medical Plaza.
Dr. Sloan is active in community affairs, having served as a Long Beach Symphony Board Member. In connection with his appointment by the Mayor of Long Beach to serve as Chairman of the Bicycle Path Advisory Committee, Dr. Sloan received a Key to the City-Distinguished Service Award for leadership leading to the Long Beach "Shoreline Bicycle Route," presented by the Honorable Mayor Kell in 1988.
Dr. Sloan considers himself a cinemaphile and regularly attends film festivals. Primarily this interest is pursued through world and independent cinema as well as documentaries. He has a genuine interest in film criticism and frequently contributes to this subject. Dr. Sloan is most proud of his family. His marriage to Sharon, along with their three children and seven grandchildren, are the center of his universe.