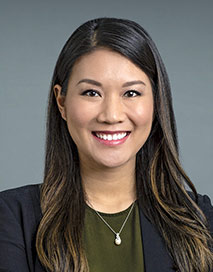 Dr. Anna Do is a board-certified ophthalmologist with a subspecialization in glaucoma surgery at Beach Eye Medical Group in Huntington Beach and Irvine. She is a California native, who received her Bachelor's degree in Physiological Science at the University of California, Los Angeles (UCLA) with Magna Cumme Laude and Phi Beta Kappa honors. Dr. Do graduated from Stanford University Medical School1 where she completed scholarly concentrations in clinical research and global health. During her medical training, she traveled to India to evaluate shortcomings in glaucoma care in rural communities.
She then completed her residency in ophthalmology at the prestigious New York Eye and Ear Infirmary of Mt. Sinai, and her glaucoma fellowship at NYU Langone Health Center where she was trained in the surgical and medical management of glaucoma in adults and children. Her work which focuses on glaucoma surgical outcomes and novel therapeutics has been recognized by the American Academy of Ophthalmology, the American Glaucoma Society, and the New York Academy of Medicine.
Dr. Do specializes in cataract surgery and glaucoma surgery including trabeculectomy, tube shunt surgery, and microinvasive glaucoma surgery. Dr. Do enjoys building meaningful long-term relationships with her patients in their journey to preserve and improve their vision as well as their quality of life. In her spare time, she enjoys spending time with her husband, son, and mini labradoodle.
References
1 Stanford University Medical School. Available: https://med.stanford.edu/